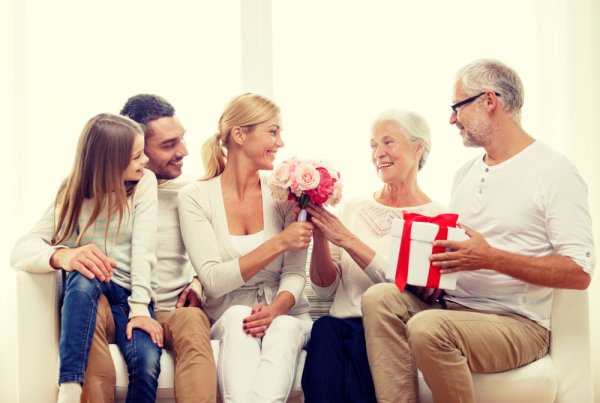 Plan The Perfect Date for Mom and Dad On Their Anniversary
Life is all merry, almost like a fantasy for every newly married couple. Well of course there are ups and downs in every new and lasting relationship but the beauty of togetherness can never be denied. And then comes the time when these couples become parents and their last romantic date turns them towards an unprecedented journey. And then come to life prodigies like all you guys who are reading this. Well here's your chance to say a big thanks to your parents in a way they could have never imagined. It's all about giving them a day to celebrate their relationship the way it was meant to be. The day of the anniversary is when two people bind in a vow and promise to love each other forever and our idea is to make this day stronger more memorable and beautiful for parents this time. Here's the gist of it all, the idea is to get the best of anniversary gifts for parents along with arrangements of theme parties, romantic getaways or other ideas that will give your parents a chance to reignite the fire in their relationship. And here's how you can do it all.
The one thing they can use the most in the name of anniversary is seclusion and getting away from all the chaos of the world. Plan a vacation for your parents to a nearby place to mountains, rivers, or landscapes. You can send them for adventure sports and activities. And you can keep it all a secret.
If the celebration will be with a lot of people you can give them a romantic time by sending a cake to their place at midnight. It can be a family time cutting cake together. The cake can be a heart-shaped red velvet or a hot chocolate one. A chocolate flavoured tsunami cake can do well too or a pinata cake with a blast of surprises inside can be your option.
You can arrange a romantic pool party for your parents only to be there. There can be drinks and food where they can spend some valuable time together and also book a room in the same resort to save them the trouble of thinking about anything else but the vacation they are on.
Not everything has to be so colourful and vacation is not the only thing that can solve your problem. A well-planned date, very cute and romantic, can also be your thing. Book a table or a big section to help them be alone for a while. You could order dine-in to give them some time. Or you can arrange an in-house movie night date too.
A great option for snuck in with a lot of surprises and excitement is sending your parents gifts in their partner's name with greeting cards and a note of secrecy that they can't talk about till the big day. You can start plotting their anniversary night long before the actual day and they won't even know about it. And of course, it will build a soft spot in their heart for you when they will see the extra mile you went.
You can have, if not a carriage, a fancy car for your mom with you on the back seat or you can make an arrangement for both of them to be picked up. Book a chauffeur for the day too to make their difficulties close to nil. Get flowers, cakes, presents on the spot to make your parents feel like the kings and queens of the world. And to add more spice you can send clothes to their rooms like the real story.
You can make clues for both of them and send them to solve to reach the next stage of their date. It can begin with them finding their clothes, then the location, the gifts and whatnot. You could also make them guess the thing that's coming next and each stage should have a reward ready for them. All of it will take some extra effort but it will all be worth it.
Old forts and places with historic relevance are a big hot shot location for people to spend a day or two. They are slightly expensive but totally worth your time. They are good for photoshoots, lively sports, pool dates and more. The complete vibe is enough to rule the day. And you can join them too by booking a separate room and taking along your peers so that you find no reason to disturb them at all.
Posted in Life Style
---
---