Hvorfor Skal Du Vælge At Blive Kørelærer?
Du skal kunne lide at undervise, hvis du gerne vil være en god kørelærer. Det er ikke noget, som vi alle sammen kan være i stand til. Du skal have exceptionelle menneskelige færdigheder sammen med fremragende køreevner. Som enhver anden lærer skal en instruktør kommunikere, motivere og inspirere sine elever til at lære. Det er også et stort ansvar. At blive en dygtig underviser kræver det en masse øvelse og tid. Men hvis du har en engageret kørelærer, kan du nå dine mål hurtigere.
Uanset om en person ønsker et kørekort til mc eller bil, skal de have et kørekort til den pågældende kategori. For at blive kørelærer skal du igennem en kørelæreruddannelse, som ager ca. 8-12 måneder. Du kan efter endt uddannelse vælge at arbejde for en køreskole eller starte din egen køreskole. Du skal dog have få din kørelærergodkendelse fra færdselsstyrelsen, inden du begynder at undervise. Du skal medbringe en lægeerklæring til borgerservice og de sørger for at sende din ansøgning videre til færdselsstyrelsen. Normalt tager det ca. 2-3 uger, før du få dit kørekort med kørelærergodkendelsen. Borgerservice plejer at udstede et midlertidigt kørekort, som du kan benytte i de 2-3 uger du venter.
Før du ansøger om at få din certificering for at blive kørelærer, skal du gennemgå Kørelærer uddannelse. Dette kursus vil omfatte bestå specifikke prøver som sikkerhed og færdselsregler, tillid, undervisningsevner osv. Herefter kan du søge om din certificering.
Her er hvorfor du bør vælge at blive kørelærer
Konstant Stigende Efterspørgsel
Hvert land med biler står over for en konstant efterspørgsel efter nye kørelærere. Med flere og flere unge, der regelmæssigt når den lovlige alder for at køre bil, er problemet værre. Hvis du er en dygtig kørelærer, vil folk stå i kø for at få din tid og din uddannelse. At få et kørekort betragtes som en milepæl i voksenlivet, og teenagere kan ikke vente med at få fingrene i et kørekort.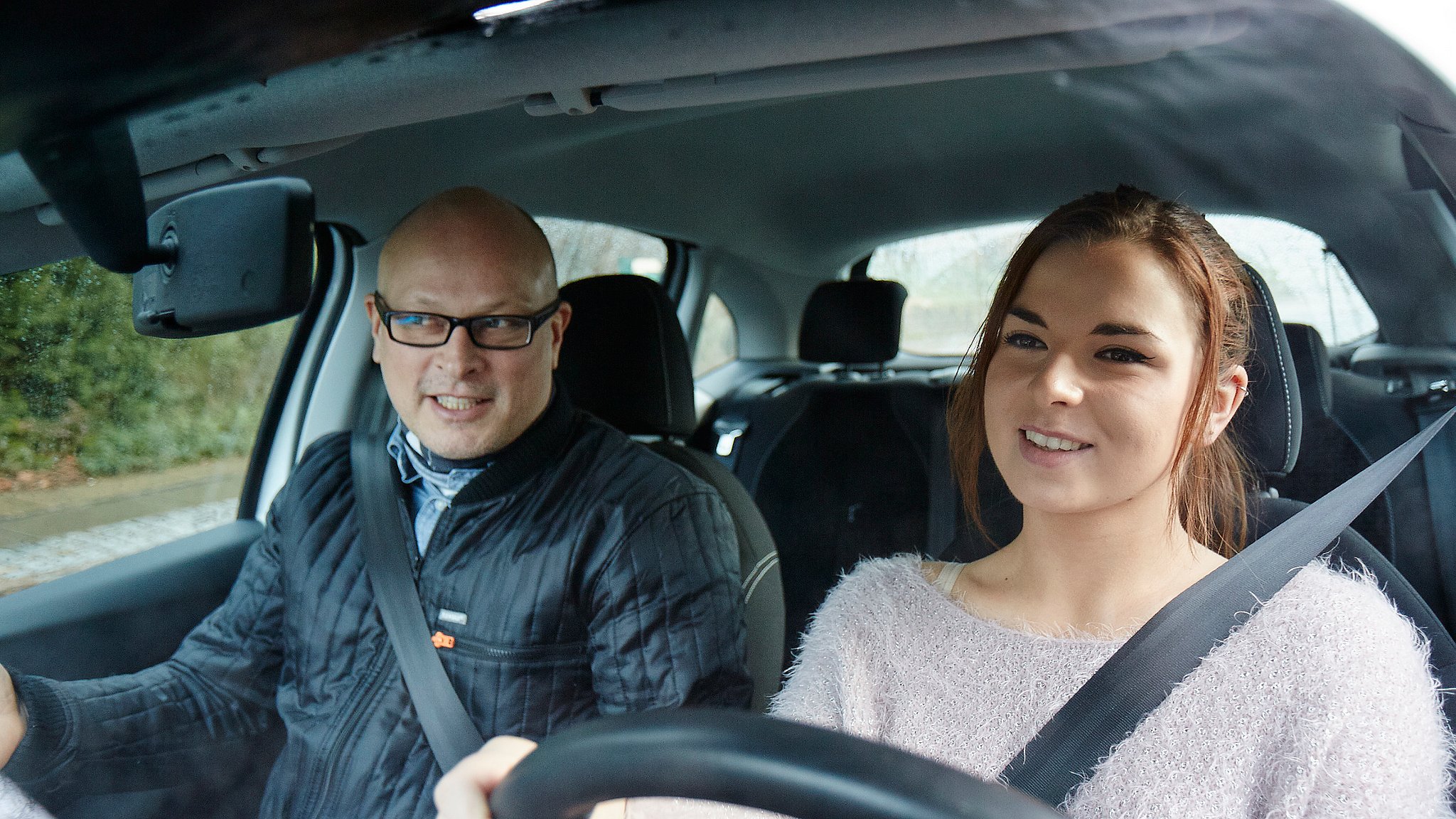 Du Får Lov Til At Sidde Hele Dagen.
Du er måske ikke en person, der kan lide at sidde hele dagen. Men hvis du har lyst til det, er det perfekt for dig at blive kørelærer. Når dit job består i at lære andre at køre bil, er der kun få muligheder for at stå op. Du skal bare sætte dig ind i de plyssede sæder, spænde dig fast og begynde at formidle din visdom. Du skal dog huske at tage nogle pauser imellem køretimerne.
Mød Nye Mennesker
Dette er lidt paradoksalt. Selv om du er stationær [sidder i bilen], vil du alligevel komme til at møde mange forskellige mennesker i dette erhverv. Det skyldes, at folk vil henvende sig til dig. Hvert 90. minut dukker der en potentiel elev op. Hvis du kan lide at møde nye mennesker, er dette job derfor perfekt for dig.
Stort Ansvar
Du er måske ikke klar over det, men at være kørelærer giver dig stor autoritet og ansvar. Du er med til at præge og holdningsbearbejde unge mennesker, som skal kunne begå sig sikkert i trafikken efterfølgende. Du er med til at bidrage til trafiksikkerheden og nedbringe de ulykker som sker i trafikken.
Posted in Auto
---
---