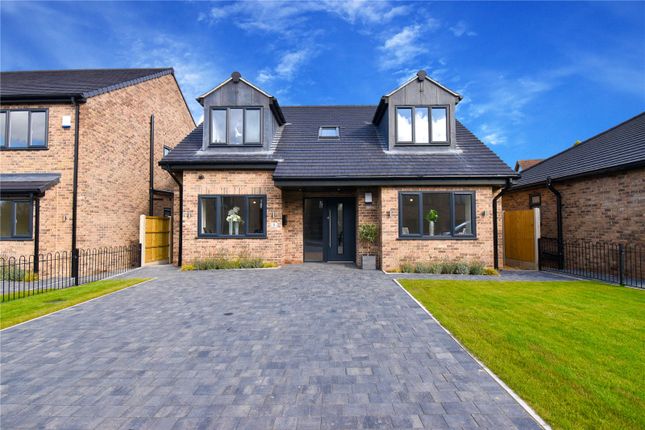 South Yorkshire has an average property price of £173,000 in November 2020, but this article will look at the 5 cheapest areas in the county to buy property.
Mexborough
Fifth on our countdown is the industrial town of Mexborough,  where the average property price is £124,,000 from the 170 sales made in the past year.
This town lies 6 miles north east of Rotherham and previously was built up on the coal mining industry. The town suffered economically with the decline of the sector which in part has contributed to its cheaper property prices. It has its own railway station running to Sheffield and Doncaster and various schools.
Wombwell
Number 4 on our list is the small town of Wombwell, which has an average property cost of £122,000 from 92 sales.
This town was another victim of the demise of the coal mining industry,  but has recovered in part. It has its own railway station, various schools and  decent shopping facilities.
Conisborough
Third on our list is Conisborough, where a property will set you back £121,000 from analysing the 60 sales in the past year.
The town comes with history and attracts various day trippers. The name itself indicates that this was a stronghold for the king and indeed is home to Conisborough Castle.
It has various schools and shopping facilities and is considered to have good transport links including its own railway station.
Askern
The second cheapest place in South Yorkshire is Askern, which has an average price of £104, 339 from 36 sales.
Askern originally was prosperous in the nineteenth century built up on its water. This led to rail links and hotels leading to it becoming a spa town. In the twentieth century, its focus changed to coal  with the discovery of rich seams in the area. However with the demise of the coal industry in the 90's led to a decline in the fortunes of the town.
Edlington
And the most affordable place in South Yorkshire is Edlington. From 39 sales in the past 12 months, the average property cost was only £104,167.
This is located close to Doncaster, but is surrounded by beautiful countryside. Although its average property price is the cheapest in South Yorkshire, you can can still pick up houses much cheaper than that average figure with some places going for as low as £55,000.
There is no railway station here, so commuters use the station at nearby Doncaster.
Posted in Property
---
Popular Posts
Car shopping is something that some people love and some people dread. The best way to ensure that the process is something you can enjoy is to arm yourself with information well in advance of setting foot into a dealership. By using the information that follows, you will have what you need to do just that. You should take the car-buying process very seriously. Many people are so happy about the prospect of buying a car that they do not think of the seriousness of the task. Buying a car is a serious financial investment, and you should do all you can to remain businesslike. Establish a budget before you go car shopping so you have a great idea of what is in your price range. Try your best to stay within your budget. If you must go over, the amount that you go over should not be so significant that it puts you in a financial bind. Visit your local bank and get pre-approved for a car loan. This one step cannot only save you a lot of time at dealership, but it will also save you money most of the time. By getting a loan at your bank, you can negotiate your interest rate more effectively; thus, lowering your overall payment. Never, ever skip the test drive when you are car shopping. You have to get behind the wheel of that car and see how it feels before committing to a buying it. Make sure you try a variety of driving conditions, including surface streets and interstate driving. Do not forget to try pulling it into a parking space in a shopping center. Do not make the mistake of focusing on only the monthly payment amount when you are car shopping. This can cause you to buy a more expensive car than you can really afford. You need to focus on the total cost of the vehicle itself and whether that is a good deal. Do not make the mistake of believing that you have to pay the full asking price for a used car. There should always be room for negotiation. if a car has been on the market for a while with no buyers, that will make the seller more likely to accept an offer of less than they are asking for. Shop around before you even go to the dealership. If you spend some time on local dealer's websites, you can learn about incentives that are offered. If you know what one dealership is offering, you can use it as a negotiating point and may be able to get a better deal. When sitting at the bargaining table, take the time to negotiate the price of the car before talking about your trade-in. Doing this will help you get the best price on both vehicles. To do this effectively do not discuss trade-ins until after you have settled on a price of the new vehicle. Due diligence should be exercised when planning your car budget. It is imperative that you take a full and realistic look at your budget. Not only must you consider a car payment, you must also consider insurance, gas and maintenance for the vehicle. There is nothing worse than having a vehicle that you cannot afford to drive. Only use reviews on the internet as a general guide. A lot of people when they have problems with a car will post negative reviews on the internet. So look at all the reviews for common problems as opposed to a general ranking. If there is a problem with a major component, then probably find a different vehicle. One of the most important things to consider before making a car purchase is which car or style you want. By deciding this before entering a dealership, you will be able to avoid high-pressure sales. It also helps you to consolidate your searching and really inform yourself about one specific make and model. There is no need for car shopping to be a dreaded part of your life every so often. By taking the time to acquire a bit of knowledge about what to expect, it is possible to have a good experience when you purchase your next vehicle. By revisiting the facts above whenever necessary, you can have confidence in your ability to get the vehicle you truly desire.